Established in 2016, the Mississippi Oyster Gardening Program has grown to over 50 sites throughout the coast of Mississippi.
The Mississippi Oyster Gardening Program is a volunteer-based project focused on education and restoration of the oysters and oyster reefs in coastal Mississippi. Gardeners receive hatchery reared spat (juvenile oysters) set on whole shell and care for them throughout the summer and fall. The spat will grow to sub-adult (2.5inches) ranges during these few months. At the end of the season, oysters are collected and planted on designated reefs where they will spawn the following spring.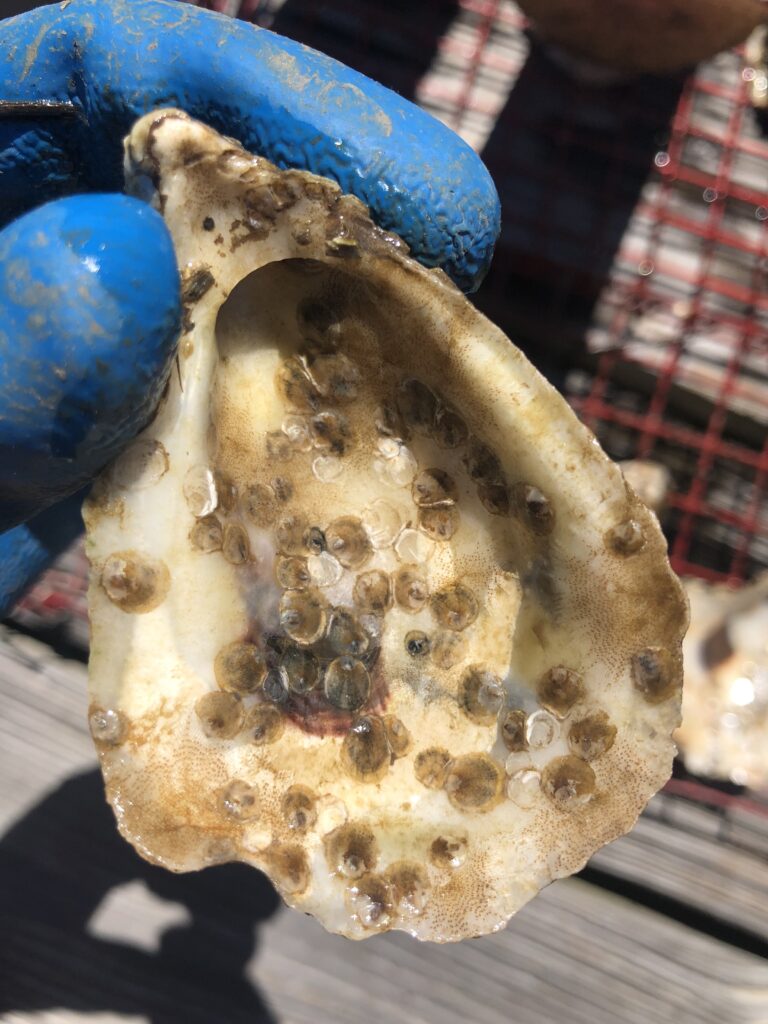 What do oyster gardeners do?
Oyster gardening allows volunteers to play an active role in an oyster restoration project. The gardeners will be responsible for removing predators from the oyster gardens and clearing the gardens of mud and algae. The gardens need to be cleared of mud and algae to ensure water can flow through the gardens bringing the oysters oxygen and food. These tasks take roughly 30 minutes and should be done every 7-10 days.
Oyster gardeners are also encouraged to take measurements monthly throughout the season. These measurements can be reported via the online form found here. If you are interested in measuring, please let us know and we will provide you with calipers.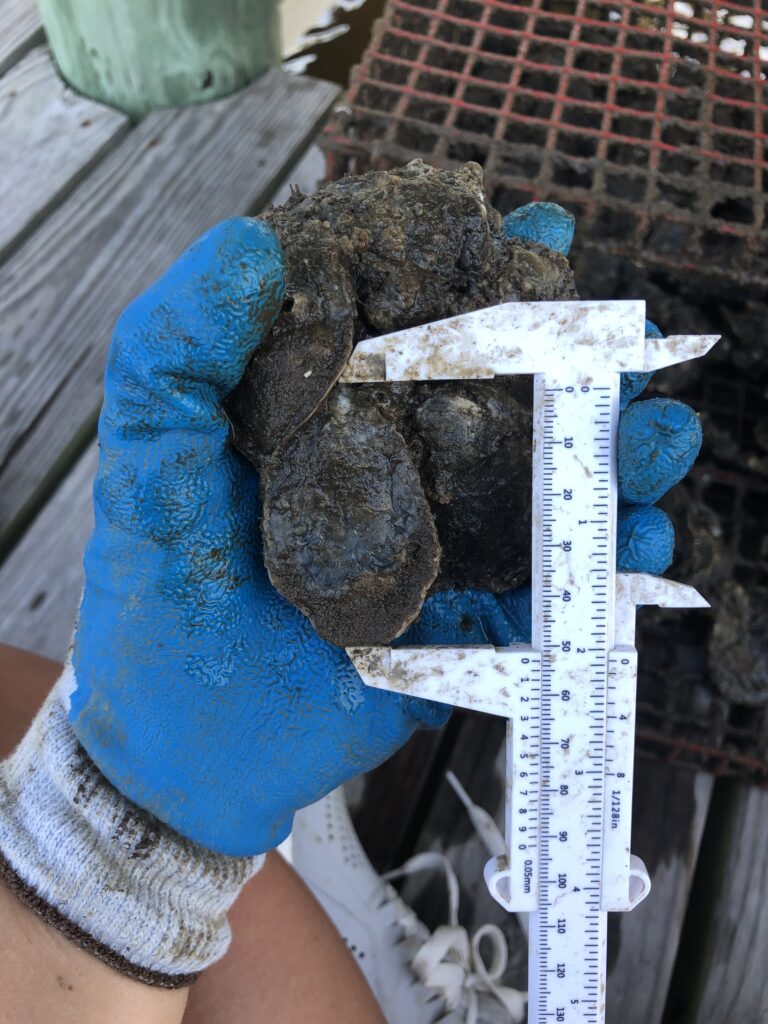 Program Partners
Mississippi Department of Marine Resources (MDMR)
Mississippi Department of Environmental Quality (MDEQ)
Mississippi-Alabama Sea Grant Consortium (MASGC)
Auburn University Marine Extension and Research Center (AUMERC)
Auburn University School of Fisheries, Aquaculture and Aquatic Sciences
Alabama Cooperative Extension System (ACES)
Friends of the Program
Auburn University Shellfish Laboratory
Thad Cochran Marine Aquaculture Center